Design Mood is an online showcase of products and furnishings designed by young designers and manufactured by a company with tradition. The project conceived by Caesar Rovers aims to be a company with "speed and agility". Each designer can come into contact directly with the world of production and see their ideas realized through a direct relationship with the company.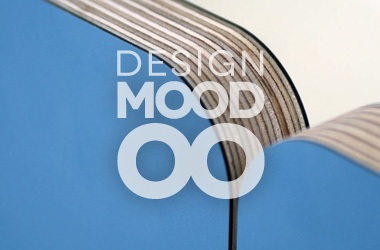 PLATFORM FOR PROJECT AND FIRST RESULTS
The results of the first phase calls for the project have been a hit. In fact, 150 projects received more than 50 designers who have proposed quality projects and research. The www.designmood.it website is online since April 17, inaugurating the online catalog with Fuorisalone 2012 virtual event. Design Mood enhances logical network cost optimization, flexibility, high customization and continuous research to young designers, offering an opportunity for visibility.
DESIGN  COMMUNITY MOOD
Have a look to the alphabetical list of designers and studies that have participated in the first stage of selection projects for the creation of the first catalog of Design Mood.
Alex Rivoli, Andre Sciarrino, Paul Zaami, Andrea Caldera, Stefano Contini, Tempra Laura, Andrea Dentoni, Archiplan, ASPS Study Design, Barbara Busatta, Dario Buzzini, Bartoli Design, Bonauguro George, Cecile Ellia, Claudia Danelon, Daniela Maurer, Daniel Coletti , Daniel Gagliolo, Davide Radaelli, Dsquadro, Emanuele Patton, Enrico Cesana, Federico Giollo, Philip Fresilli, Francis Rodighero, Ghigos Ideas, Gianluca Sclafani, Julia Pretti, Joseph Costanzo, Jessica Bonaccio, Joe Velvet, Laura Scarani, Lorenzo Scisciani, Matthew Bonfanti, Maddalena Casadei, Mambro Design Studio Mandalaki, Manolo Bossi, Alberto Benedetti, Jennifer Mary Carew, Martina Acetti, Fabio Manfredini, Guidobono Martin, Matthew Cibic, Maurizio Prina, Richard Vicenza, Contini Stefano, Stefano Soave, Studio 6, Studio Staples , Studio Sovrappensiero, Studioventotto, Valerio Panella, Walter Giovanniello
RESEARCH AND QUALITY
Mood Through Design and Cesare Studiolabo Roversi  have as their objectives the creation of a broad portfolio of products with high design quality and low price for the customer. Mood Design is therefore aimed at a target audience attentive to furniture design, quality materials and workmanship, and accustomed to buying online.
10% ROYALTIES
The emerging designers are called to produce quality functional design, easy removable and to sell on the internet with royalties of 10% on each item sold.